Since 2016, the Government of Benin has undertaken ambitious reforms and major modernization work with the aim of improving Cotonou International Airport's level of compliance and service in relation to the International Civil Aviation Organization's standards and recommended practices.
These reforms led, among other things, to the creation on September 12, 2018 of Société des Aéroports du Bénin (SAB SA) with a vision of optimized management of airport facilities including Cotonou international airport, Tourou airport and the Savè, Parakou, Kandi and Natitingou airfields.
Société des Aéroports du Bénin is a single-person limited company with a Board of Directors, headed by a Chairman of the Board and a Managing Director. It is governed by the OHADA Uniform Acts on commercial companies and economic interest groups, and its bylaws.
Elle a pour objet principal la construction, L'aménagement, l'exploitation et le développement des installations aéroportuaires et la gestion des activités aéronautiques nationales.
The implementation of these reforms has also led to the recruitment of an international operator to manage security at Cotonou international airport.
As part of the infrastructure development program, a vast renovation and modernization program has been launched at Cotonou International Airport, with the overall aim of improving capacity and service quality across all operating segments, to support the development of Benin's tourism sector.
To ensure efficient strategic and operational management, the Government of Benin has signed a management assistance contract for Cotonou International Airport, which expires on January 02, 2023.
At this stage in the development of Société des Aéroports du Bénin (SAB SA), the government plans to strengthen human resources and governance, to ensure that the company has the proven skills and modern environment required to manage and develop the country's airport infrastructure and aviation activities. In this context, Société des Aéroports du Bénin is considering the recruitment of a General Managera Airport Operations Managera Technical Manager and a Chief Financial Officer.
Application requirements
This recruitment notice is available on the Cotonou International Airport website: https://aeroport-de-cotonou.bj on the Government of Benin website https://www.gouv.bj and on the Ministry of Infrastructure and Transport website https://transports.bj.
For further information, please write to the following e-mail address: recrutement@sab.bj.
Required documents :
a letter of motivation addressed to the Chairman of the SAB Board of Directors;
A detailed curriculum vitae including three (03) references;
copies of diplomas or certificates;
Proof of professional experience;
an indication of the availability time.
Submission of application :
Interested candidates with the required skills are invited to submit their applications online at the following address  recrutement@sab.bj.
The closing date for applications is Thursday, December 08, 2022 at 6:00 pm (GMT + 1). Applications received after this date or at an address other than that mentioned above will be declared inadmissible. SAB SA reserves the right to take no further action on this notice. No applications will be returned. Only successful candidates will be notified of the outcome of their application.
Selection of candidates:
Selection will take place in two (2) stages:
pre-selection on the basis of applications;
selection following an interview with shortlisted candidates.
Conditions of employment :
the place of work is the headquarters of Société des Aéroports du Bénin (SAB SA) in Cotonou;
the duration of the contract is three (03) years, renewable on the basis of the employee's performance;
a trial period will be observed in accordance with current legislation.
Line manager
The Technical Director reports to the Managing Director of Société des Aéroports du Bénin (SAB).
coordinate and supervise the teams under his/her authority ;
implement the multi-year capital expenditure and major maintenance program, in line with objectives in terms of costs, deadlines and quality;
ensure that airport equipment, materials, buildings and infrastructures are in good working order;
optimize maintenance policy, maintain potential and control costs;
contribute to the implementation of good governance rules within the company.
Technical Manager :
manages all technical activities (maintenance, studies, works) for the airports and airfields managed by SAB;
prepares and defines the investments to be made in airports and aerodromes;
plans the maintenance and development of airport facilities, infrastructure and equipment;
initiates studies to optimize and improve airport infrastructures and facilities;
manages projects in its area of responsibility;
manages the development and maintenance of technical facilities and infrastructures;
guarantees the performance and reliability of equipment on SAB SA platforms;
participates in the management and monitoring of all contracts and markets in its area of activity;
participates in the analysis of economic approaches to investment;
defines the terms of reference and technical specifications for all the work to be carried out, in line with the requirements;
manages first-level maintenance performed by on-call technicians, as well as second- and third-level maintenance;
ensures compliance with international standards and regulatory, regional and local compliance (ICAO, RAB) on SAB platforms;
defines and monitors the implementation of the technical department's operating and capital budgets;
builds a searchable database of construction costs, suppliers and service providers;
monitors and evaluates the achievement of objectives;
proposes appropriate optimization measures in terms of infrastructure, organization or procedures;
proposes adjustments to the organization of the technical department;
draws up documentation relating to its activity (manuals, procedures, etc.) with the help of its teams, and manages it;
draws up the draft budget for its activity, taking care to optimize financial resources;
ensures the implementation of safety, security, quality and environmental measures within the entity, in particular by contributing to cross-functional events;
contributes to the development of SAB SA's strategic plan;
draws up the airport master plan and ensures its optimization;
perform any other duties assigned by the General Manager.
have a BAC+5 in technical engineering (civil or electromechanical engineering, etc.);
Proven professional experience in an airport environment of at least five (5) years, covering all aspects of airport operations, including management in an environment with strong operational constraints;
additional certificates in the airport field would be an asset.
raising awareness of airport safety and security ;
radio authorization (phraseology) ;
general aeronautical knowledge (aircraft, aeronautical regulations, navigational aids, markings and beacons, etc.);
project management methodology and infrastructure works management ;
planning and budgeting ;
management, financial strategy, cost and variance analysis ;
general legal knowledge (social legislation, civil aviation code, transport of hazardous materials and products, etc.);
communication techniques ;
ability to conceptualize ;
excellent knowledge of design and civil engineering software;
decision-making process ;
fluency in technical English ;
Sense of organization and responsibility;
Sense of teamwork ;
Analytical and synthesizing skills;
Ability to work under pressure and to react quickly;
Know how to work carefully and methodically;
Demonstrate deontology and ethics;
Communication and relationship management skills.
To apply, send your application by e-mail to
recrutement@sab.bj
no later than Thursday, December 08, 2022 at 6:00 pm (GMT + 1)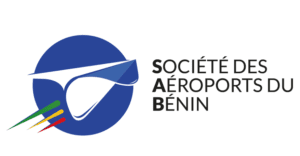 E-mail: recrutement@sab.bj